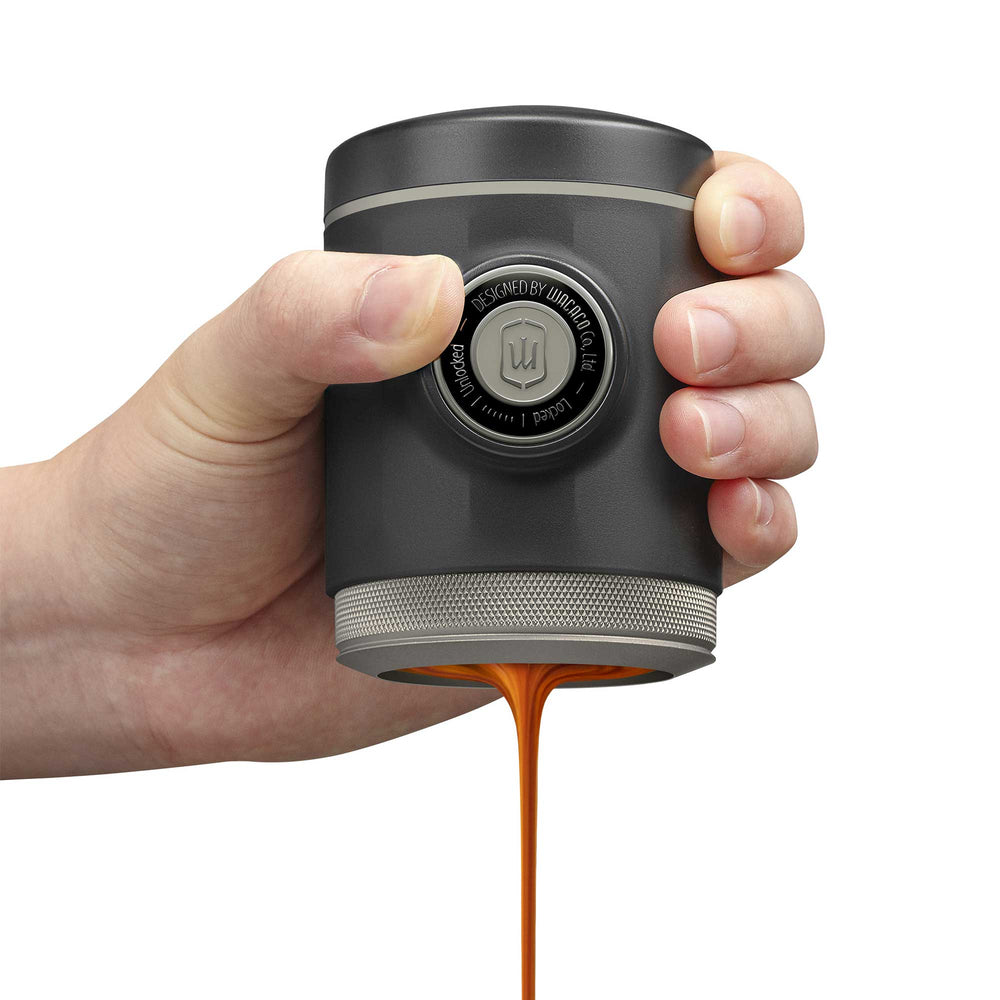 WACACO Picopresso Portable Espresso Maker. Far from the traditional espresso machine format, the Picopresso fits in the palm of your hand. But don't let Read more
About WACACO Picopresso
WACACO Picopresso Portable Espresso Maker.
Far from the traditional espresso machine format, the Picopresso fits in the palm of your hand. But don't let its tiny size fool you. It's a real concentration of power able to outperform its big machine rivals. 
Water Capacity = 80ml
Ground Capacity = 18g 
Included in the box:
Picopresso Portable Espresso Maker

Double Filter Basket

Tamper | S

coop | Brush | Distribution Tool | Funnel

Protective Case

Manual
Free delivery when you spend over £25

Dispatched next working day

Roasted fresh to every order

Our packaging is completely recycable
Delivery information
Roasted & dispatched the next working day via Royal Mail Tracked service.

Order Value
£0 - £9 = £1.95
£9 - £20 = £2.40
£20 - £24.99 = £2.95
£25+ = Free UK Shipping

Join our coffee club
And get the newest coffees delivered straight to you every month!
How our subscribe & save works;
You have complete control...
Change products, delivery dates or cancel with the click of a button.
No unexpected deliveries or charges...
We'll send you an e-mail before every delivery in case you want to change anything.
10% off all orders...
We'll reward your commitment to great coffee with a 10% discount on every order.