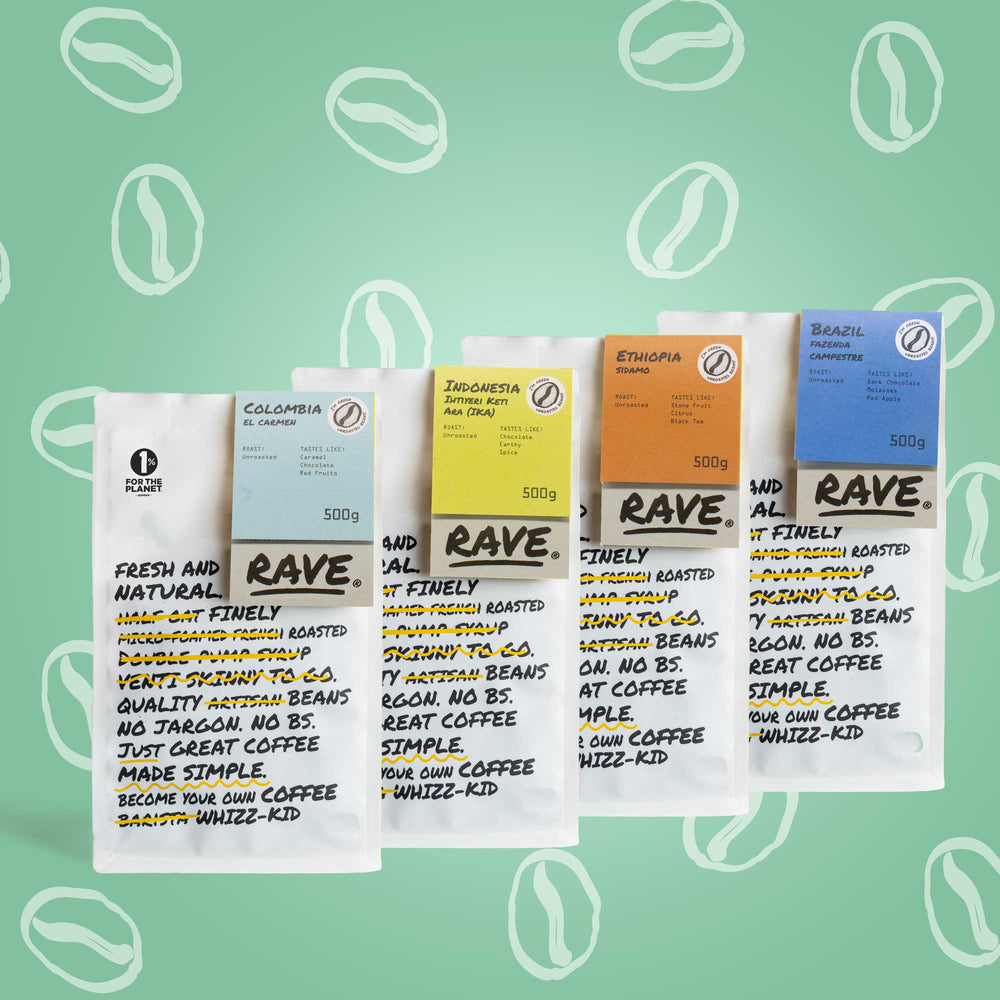 Home Roasters Green Coffee Selection Pack
A selection of our most versatile green coffee range, bundled together, perfect for the home roasters amongst you. This selection is great for filter Read more
About Home Roasters Green Coffee Selection Pack
A selection of our most versatile green coffee range, bundled together, perfect for the home roasters amongst you. This selection is great for filter or espresso or why not blend to make your coffee just the way you enjoy it.  See our blending suggestions below.
1 x 500g of Brazil Fazenda Campestre
1 x 500g of Colombia El Carmen 
1 x 500g of Indonesia Ihtiyeri Keti Ara (IKA)
1 x 500g of Ethiopia Sidamo Gr 2

Here are some suggested espresso blends but change to your taste, or drink as single origin filter or espresso.
50 / 50 or 60 / 40  - Brazil & Colombian
60 / 40 - Colombian & Indonesia
45 / 35 / 20 Brazil, Colombian & Sidamo
Free delivery on orders over £25
Roasted fresh to every order 🔥
Dispatched next working day ⚡
100% recyclable packaging ✌️
Delivery information
Roasted & dispatched the next working day with Royal Mail Tracked service.

£0 - £9 = £2.65
£9 - £20 = £3.35
£20 - £25 = £3.65
£25+ = Free UK Shipping
Join our coffee club
And get the newest coffees delivered straight to you every month!
How our subscribe & save works;
You have complete control...
Change products, delivery dates or cancel with the click of a button.
No unexpected deliveries or charges...
We'll send you an e-mail before every delivery in case you want to change anything.
10% off all orders...
We'll reward your commitment to great coffee with a 10% discount on every order.