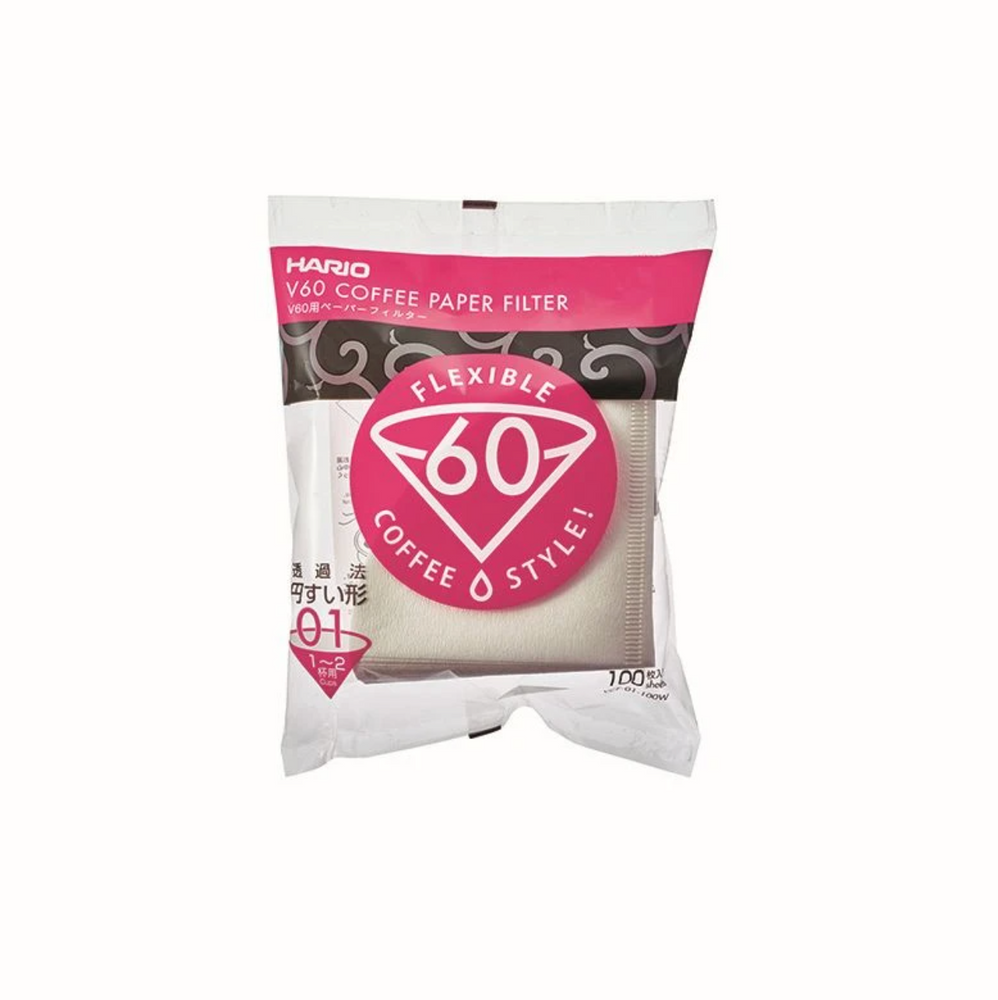 Hario Filter Papers V60 01 Dripper (100 Sheets)
Hario V60 white filter paper for size 01 dripper The best filters papers for drippers are made by Hario and are superior quality ensuring great tasting coffee every time. Read more
About Hario Filter Papers V60 01 Dripper (100 Sheets)
Hario V60 white filter paper for size 01 dripper
The best filters papers for drippers are made by Hario and are superior quality ensuring great tasting coffee every time. The filters produce a clear and clean cup with no papery taste at all. V60 filters have a very responsive flow rate, which allows great control over your coffee brewing. The white filter papers are disposable, making them ideal for V60 pour-over. Each pack contains 100 cone-shaped V60 filter papers.
Hario V60 Filter Papers for 01 Dripper Include :
100 Disposable Paper Filters
Sediment-Free
Made in Japan
Part Number: VCF-01-100W
Free delivery on orders over £25 🙌
Roasted fresh to every order 🔥
Dispatched next working day 📦
100% recyclable packaging 🟢
Delivery information
Roasted & dispatched the next working day with Royal Mail Tracked service.

£0 - £9 = £2.65
£9 - £20 = £3.35
£20 - £25 = £3.65
£25+ = Free UK Shipping
Join our coffee club
And get the newest coffees delivered straight to you every month!
How our subscribe & save works;
You have complete control...
Change products, delivery dates or cancel with the click of a button.
No unexpected deliveries or charges...
We'll send you an e-mail before every delivery in case you want to change anything.
10% off all orders...
We'll reward your commitment to great coffee with a 10% discount on every order.