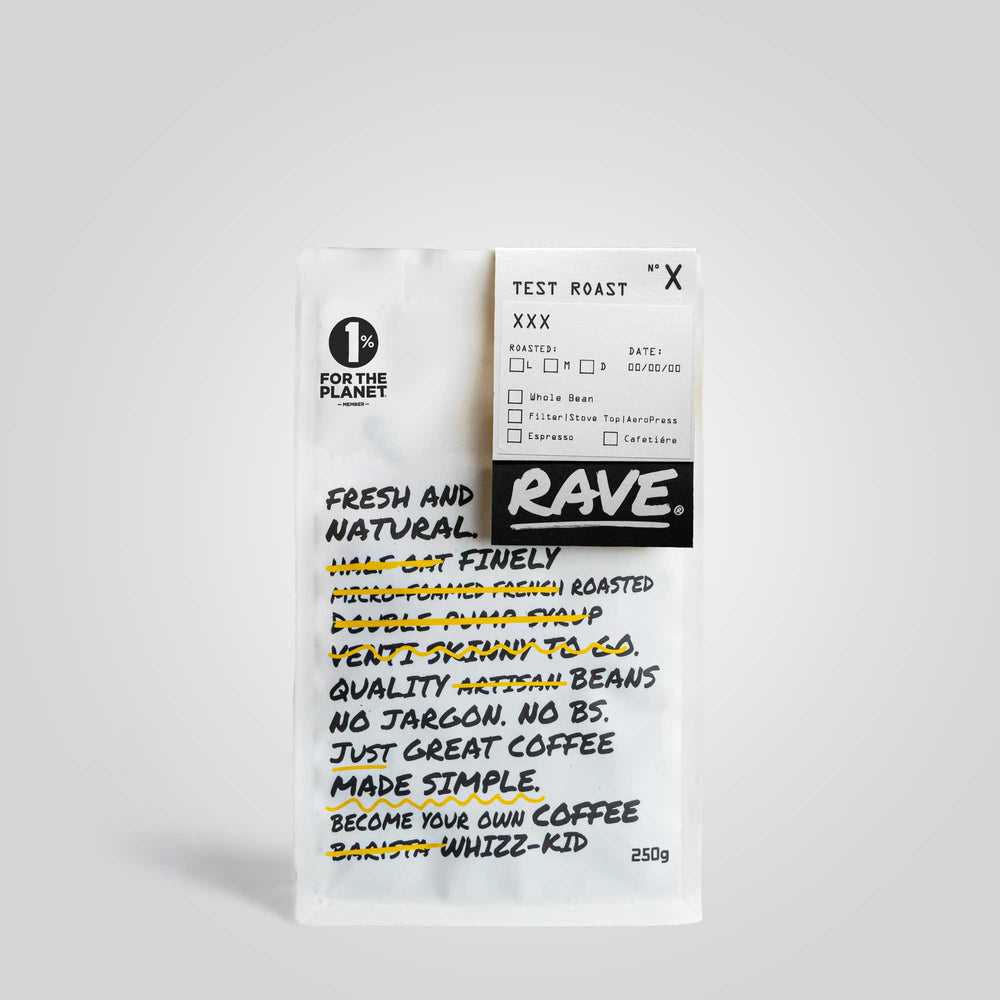 Mega Mix Test Roast - Whole Bean Only (Medium Roast)
*Roasted 20/09/23 In our roastery there's always some coffee that isn't used; Whether it's a test roast of a coffee before releasing it so we Read more
About Mega Mix Test Roast - Whole Bean Only (Medium Roast)
*Roasted 20/09/23
In our roastery there's always some coffee that isn't used; Whether it's a test roast of a coffee before releasing it so we can perfect the flavour, or simply the roast wasn't quite what we wanted, these batches are still far too good to throw away! 
So at a bargain price, you can still enjoy great coffee and reduce some waste, which is always a good thing!

**This is only offered as whole bean and will be in limited supply, this is not roasted to order so roast date may well be within the last month.
Free delivery on orders over £25 🙌
Roasted fresh to every order 🔥
Dispatched next working day 📦
100% recyclable packaging 🟢
Delivery information
Roasted & dispatched the next working day with Royal Mail Tracked service.

£0 - £9 = £2.65
£9 - £20 = £3.35
£20 - £25 = £3.65
£25+ = Free UK Shipping
Join our coffee club
And get the newest coffees delivered straight to you every month!
How our subscribe & save works;
You have complete control...
Change products, delivery dates or cancel with the click of a button.
No unexpected deliveries or charges...
We'll send you an e-mail before every delivery in case you want to change anything.
10% off all orders...
We'll reward your commitment to great coffee with a 10% discount on every order.