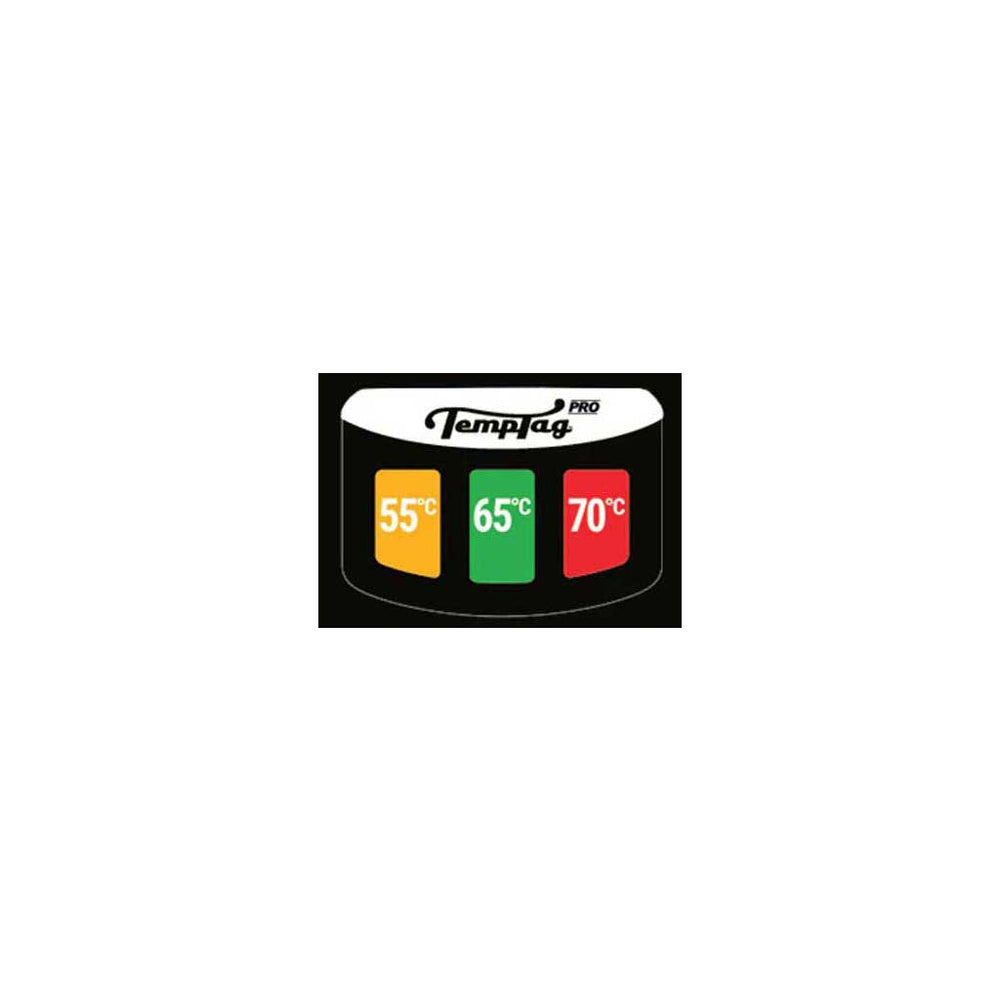 The Temp tag Pro is the next generation of milk temperature control. It features three windows, the first window reacts at 55°C, the second Read more
About TempTag PRO
The Temp tag Pro is the next generation of milk temperature control. It features three windows, the first window reacts at 55°C, the second window reacts at 65°C and third window reacts at 70°C, making it easier for baristas to keep up with steaming different milk types at different temperatures.

The Temptag Pro gives instant indication on the milk temperature as each window reveals the temperature as it is steamed. The easy to read sticker makes steaming milk effortless and consistent.
Temptag Pro Features
> Hygienic
Temptags have no direct contact with milk, this avoids cross contamination as well as the spread of bacteria.
> Consistent
Temptags will assist baristas in achieving consistent milk temperature with every jug steamed.
> Precise
The reaction of the Temptag is instant and there is no delays or waiting for correct readings.
(Jug not included)
Free delivery on orders over £25
Roasted fresh to every order 🔥
Dispatched next working day ⚡
100% recyclable packaging ✌️
Delivery information
Roasted & dispatched the next working day with Royal Mail Tracked service.

£0 - £9 = £2.65
£9 - £20 = £3.35
£20 - £25 = £3.65
£25+ = Free UK Shipping
Join our coffee club
And get the newest coffees delivered straight to you every month!
How our subscribe & save works;
You have complete control...
Change products, delivery dates or cancel with the click of a button.
No unexpected deliveries or charges...
We'll send you an e-mail before every delivery in case you want to change anything.
10% off all orders...
We'll reward your commitment to great coffee with a 10% discount on every order.