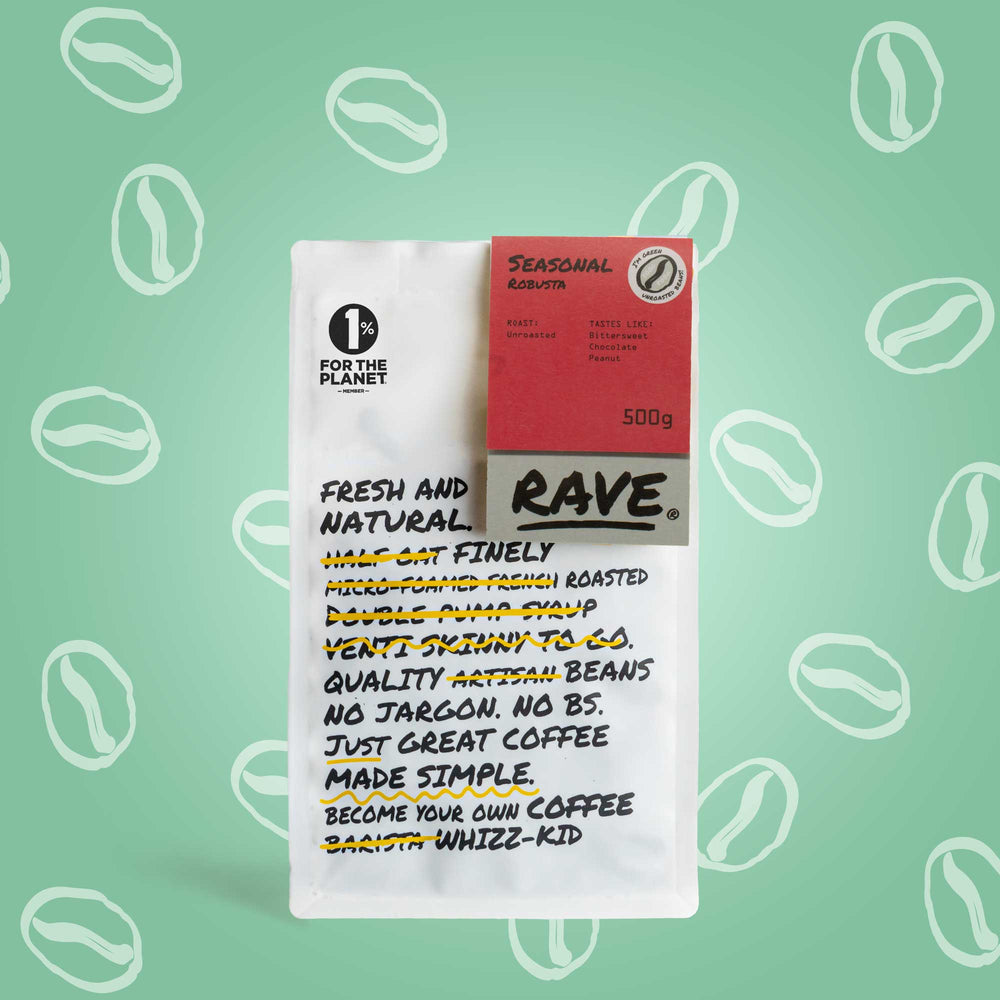 Seasonal Robusta Green Coffee Beans
500g - Unroasted coffee beans suitable for home roasting Process: Wet Polished This high-quality Robusta will add a punch to your favourite blend. Use sparingly as the Read more
About Seasonal Robusta Green Coffee Beans
500g - Unroasted coffee beans suitable for home roasting
Process: Wet Polished 
This high-quality Robusta will add a punch to your favourite blend. 
Use sparingly as the extra caffeine will add bitterness. Use between 10 and 20% to 'season' your blend.

Free delivery on orders over £25
Roasted fresh to every order 🔥
Dispatched next working day 📆
100% recyclable packaging 🟢
Delivery information
Roasted & dispatched the next working day with Royal Mail Tracked service.

Order Value
£0 - £9 = £2.65
£9 - £24.99 = £2.95
£25+ = Free UK Shipping

Join our coffee club
And get the newest coffees delivered straight to you every month!
How our subscribe & save works;
You have complete control...
Change products, delivery dates or cancel with the click of a button.
No unexpected deliveries or charges...
We'll send you an e-mail before every delivery in case you want to change anything.
10% off all orders...
We'll reward your commitment to great coffee with a 10% discount on every order.
Seasonal
Producers
Various Producers
Grown
Brazil / Uganda / Vietnam / India
Robusta coffees are renowned for their intense body, rich earthy tones, and high caffeine content. The trees are hardy and can survive at lower altitudes - meaning that for some coffee farmers, robusta is a great option. This particular lot is from India, and represents a classic robusta flavour profile of dark chocolate, nuts and bittersweetness.