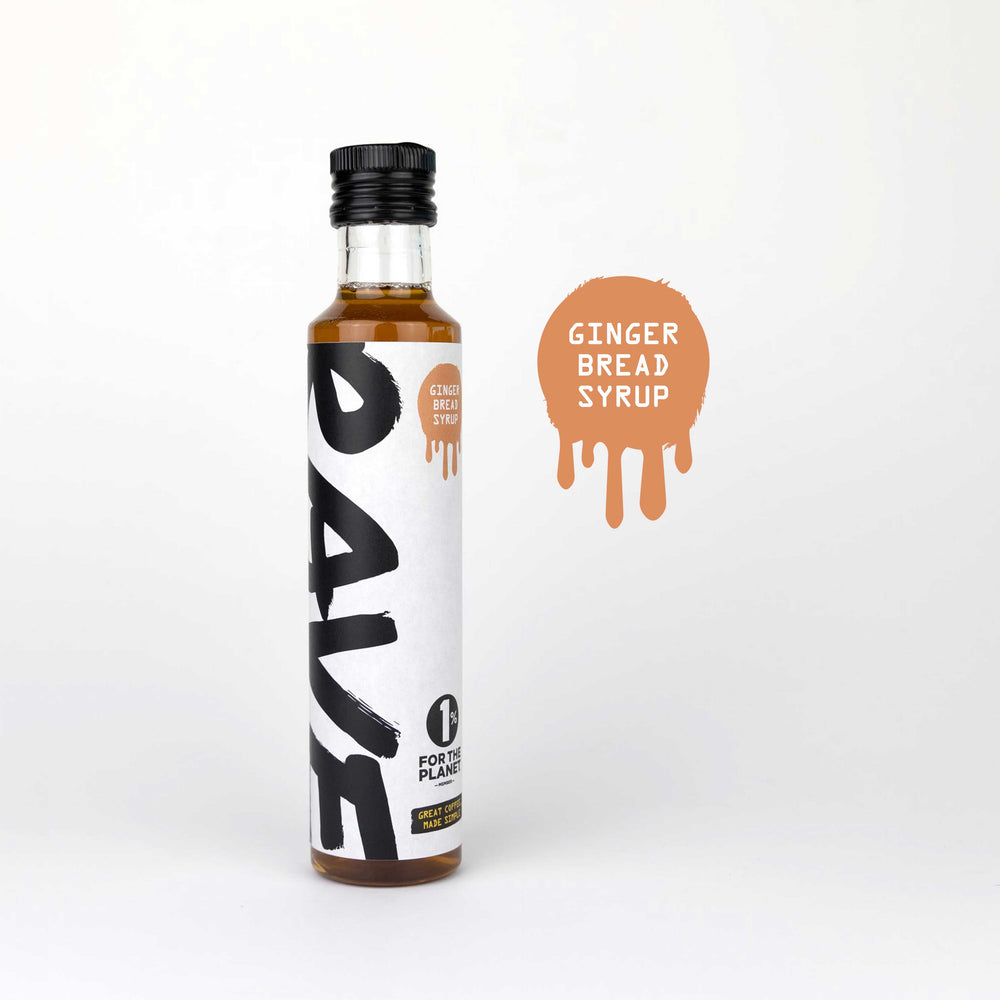 Add a splash of sweetness to your drinks with our new Rave Coffee Syrups. blended in the UK & suitable for vegetarians.  These syrups can Read more
About Rave Coffee Syrups
Add a splash of sweetness to your drinks with our new Rave Coffee Syrups. blended in the UK & suitable for vegetarians. 
These syrups can be used in hot or cold coffee, hot chocolate, cocktails, milkshakes, or desserts. 
We recommend a 20ml shot in a 250ml (8oz) coffee but play with the quantity to suit your taste.

Four flavours are available - Caramel | Vanilla | Gingerbread | Hazelnut
250ml
Made in a facility which processes nut products.
For allergens, please see ingredients.

Ingredients: Glucose-Fructose Syrup, Water, Flavouring, Preservatives (Potassius Sorbate, Sodium Benzoate), Acid (Citric Acid), Colour (Caramel E150d).

Free delivery on orders over £25 🙌
Roasted fresh to every order 🔥
Dispatched next working day 📦
100% recyclable packaging 🟢
Delivery information
Roasted & dispatched the next working day with Royal Mail Tracked service.

£0 - £9 = £2.65
£9 - £20 = £3.35
£20 - £25 = £3.65
£25+ = Free UK Shipping
Join our coffee club
And get the newest coffees delivered straight to you every month!
How our subscribe & save works;
You have complete control...
Change products, delivery dates or cancel with the click of a button.
No unexpected deliveries or charges...
We'll send you an e-mail before every delivery in case you want to change anything.
10% off all orders...
We'll reward your commitment to great coffee with a 10% discount on every order.