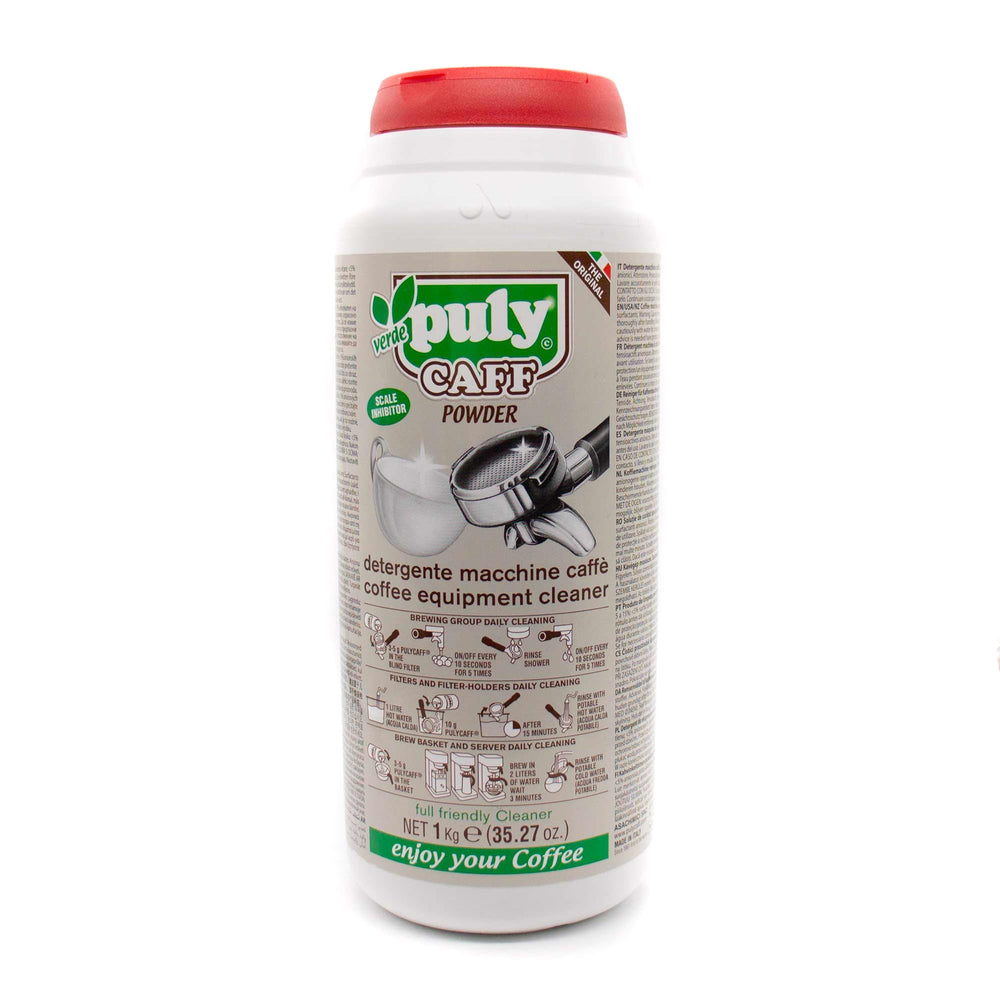 Puly Caff Verde Cleaning Powder
Puly Caff Verde coffee machine cleaning powder is specially designed for use with all commercial coffee machines. The cleaning powder is eco-friendly and contains Read more
About Puly Caff Verde Cleaning Powder
Puly Caff Verde coffee machine cleaning powder is specially designed for use with all commercial coffee machines.
The cleaning powder is eco-friendly and contains no added chemicals. Use the powdered cleaner to 'backflush' your machine removing residual grease and build-up from your machines brewing valves and tubes. (This is not a descaler)
1kg 
Free delivery on orders over £25
Roasted fresh to every order 🔥
Dispatched next working day ⚡
100% recyclable packaging ✌️
Delivery information
Roasted & dispatched the next working day with Royal Mail Tracked service.

£0 - £9 = £2.65
£9 - £20 = £3.35
£20 - £25 = £3.65
£25+ = Free UK Shipping
Join our coffee club
And get the newest coffees delivered straight to you every month!
How our subscribe & save works;
You have complete control...
Change products, delivery dates or cancel with the click of a button.
No unexpected deliveries or charges...
We'll send you an e-mail before every delivery in case you want to change anything.
10% off all orders...
We'll reward your commitment to great coffee with a 10% discount on every order.