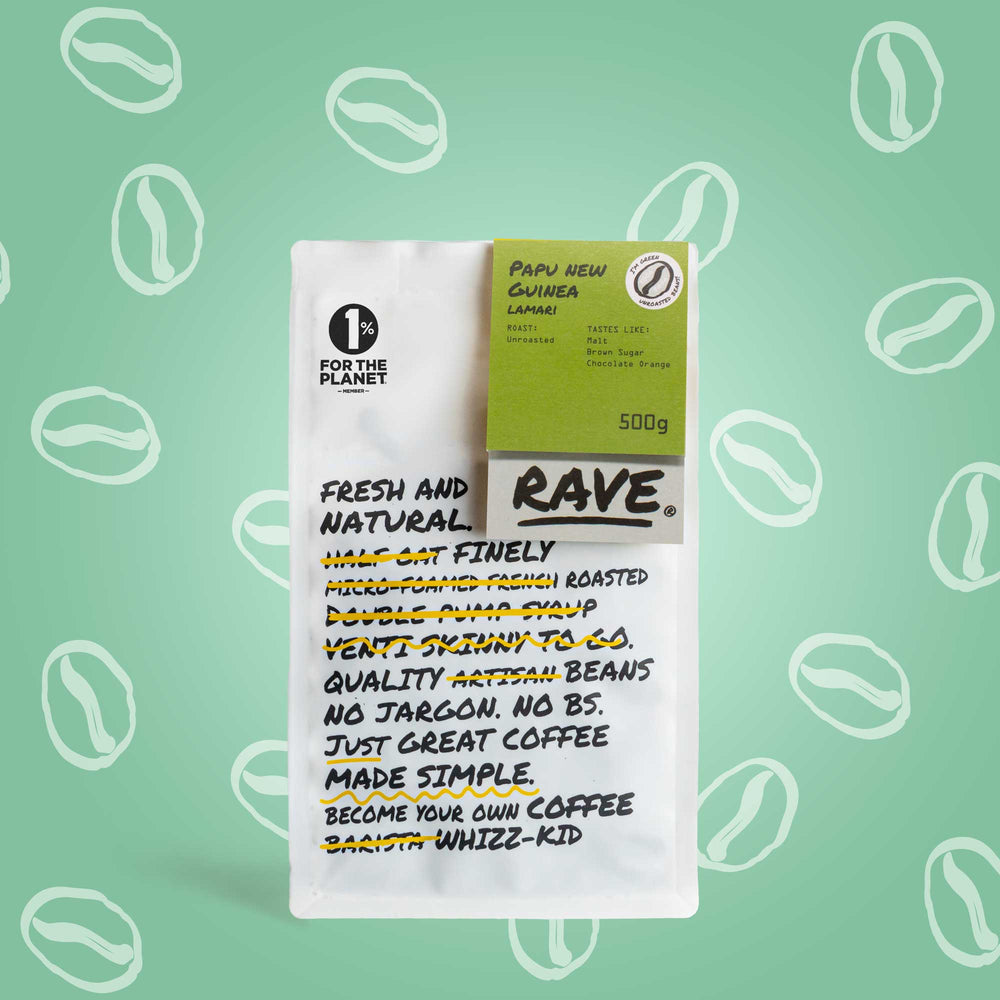 Papua New Guinea Lamari Green Coffee Beans
500g - Unroasted coffee beans suitable for home roasting Papua New Guinea coffee is renowned for it's intense body, chocolate notes and gentle acidity. Read more
About Papua New Guinea Lamari Green Coffee Beans
500g - Unroasted coffee beans suitable for home roasting
Papua New Guinea coffee is renowned for it's intense body, chocolate notes and gentle acidity. This coffee is no exception, exhibiting flavours of dark chocolate orange, muscavado sugar and a rich malty finish.
Free delivery on orders over £25
Roasted fresh to every order 🔥
Dispatched next working day ⚡
100% recyclable packaging ✌️
Delivery information
Roasted & dispatched the next working day with Royal Mail Tracked service.

£0 - £9 = £2.65
£9 - £20 = £3.35
£20 - £25 = £3.65
£25+ = Free UK Shipping
Join our coffee club
And get the newest coffees delivered straight to you every month!
How our subscribe & save works;
You have complete control...
Change products, delivery dates or cancel with the click of a button.
No unexpected deliveries or charges...
We'll send you an e-mail before every delivery in case you want to change anything.
10% off all orders...
We'll reward your commitment to great coffee with a 10% discount on every order.
Wonenara District, Eastern Highlands
Producers
Lamari River Valley Coffee Gardens Co-op
Varietals
Arusha, Blue Mountain, Typica & Bourbon
Named for the Lamari river valley that runs through this region. A smallholder group here produces coffee in some of the most remote coffee growing regions. Unlike many other speciality co-ops, each smallholder processes and dried their own coffee before being delivered to a centralised dry mill for final hulling. Papua New Guinea is a relative newcomer to the speciality coffee scene due to its poor infrastructure, however, recent innovations and access to higher coffee pricing is allowing the region to thrive.