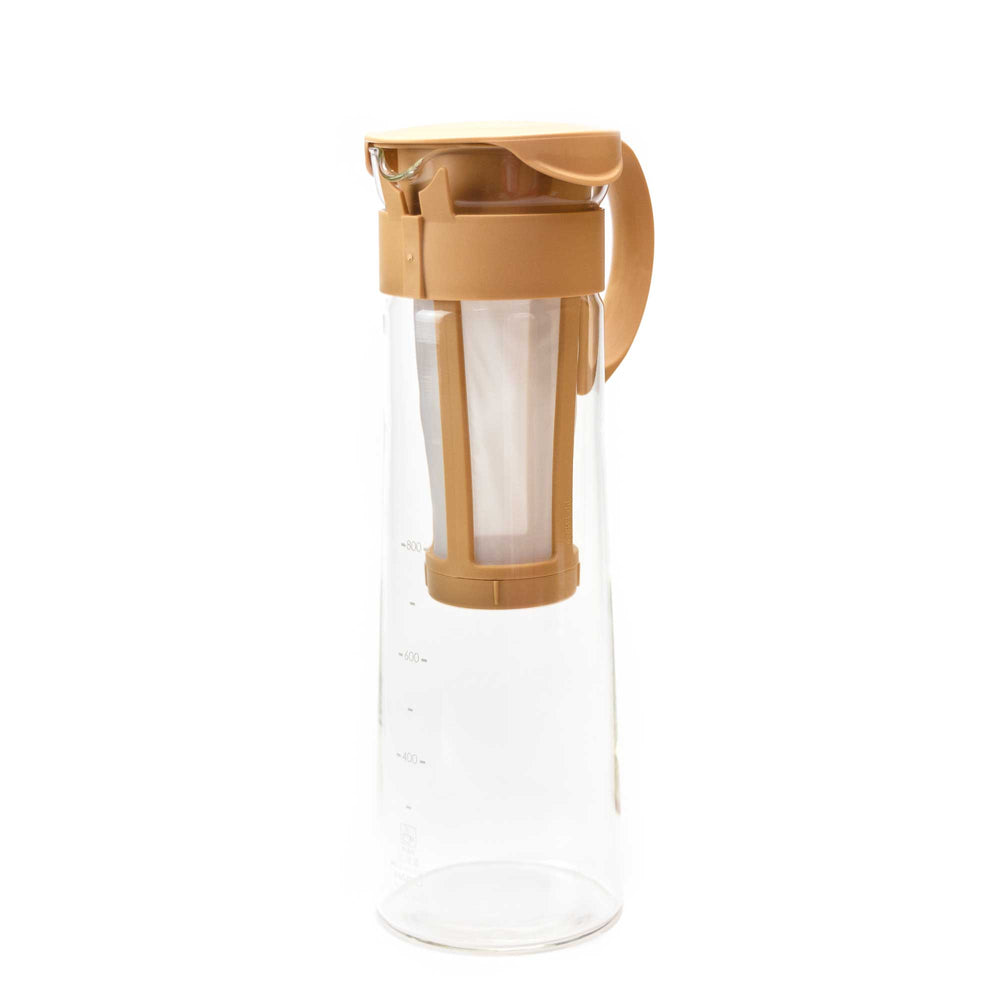 Hario Cold Brew Coffee Pot
You don't always have to drink hot or warm coffee. Sometimes, the opposite is needed, hence why "the King of the glassware" – Hario Read more
About Hario Cold Brew Coffee Pot


You don't always have to drink hot or warm coffee. Sometimes, the opposite is needed, hence why "the King of the glassware" – Hario produced yet another marvellous piece of coffee equipment. It is called Cold Brew Coffee Pot and allows you to make delicious cold brew concentrate at home. It is practical and easy to use with a pleasant design on the eye. Drink your favourite cold coffee on-the-go or at home with the Cold Brew Coffee Pot.
How to use the Hario Cold Brew Coffee Pot
Using the Hario cold brew coffee pot is very simple. It also has measurements on the pot so no extra tools are necessary. Add 80g of ground coffee and 1100ml of water to create 1000ml of cold brew concentrate. Leave the grounds steeping for approximately 8 - 12 hours and then combine with water. Pour the cold brew over ice and enjoy. 
Hario Cold Brew Coffee Pot Includes :
High Quality Glass
Permanent Filter
1000ml Capacity
Dishwasher Safe
Colour: Brown or Mocha
Free delivery on orders over £25 🙌
Roasted fresh to every order 🔥
Dispatched next working day 📦
100% recyclable packaging 🟢
Delivery information
Roasted & dispatched the next working day with Royal Mail Tracked service.

£0 - £9 = £2.65
£9 - £20 = £3.35
£20 - £25 = £3.65
£25+ = Free UK Shipping
Join our coffee club
And get the newest coffees delivered straight to you every month!
How our subscribe & save works;
You have complete control...
Change products, delivery dates or cancel with the click of a button.
No unexpected deliveries or charges...
We'll send you an e-mail before every delivery in case you want to change anything.
10% off all orders...
We'll reward your commitment to great coffee with a 10% discount on every order.