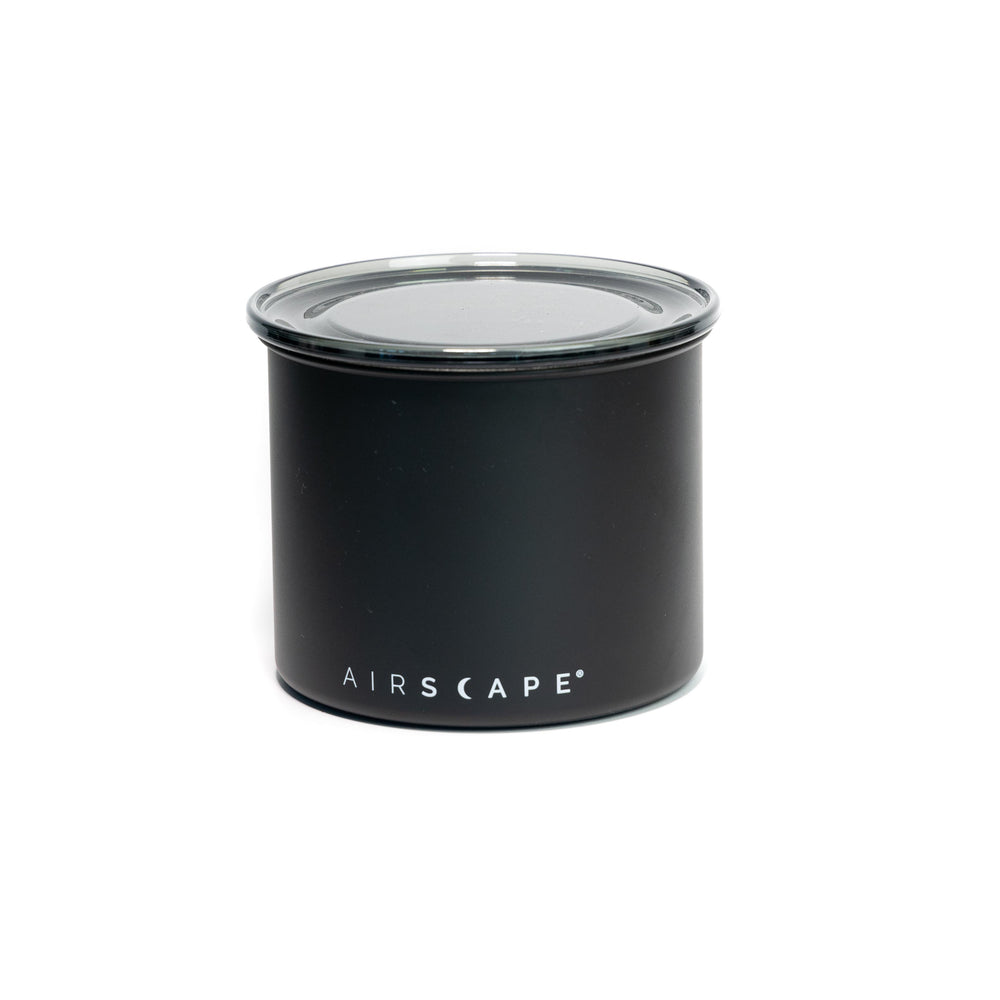 Black Airscape Coffee Storage Container
Airscape® technology features a patented plunger lid designed to fit snugly against the inside of the canister. As the Airscape® lid is pressed down, Read more
About Black Airscape Coffee Storage Container
Airscape® technology features a patented plunger lid designed to fit snugly against the inside of the canister. As the Airscape® lid is pressed down, the oxygen is forced out through a two-way valve. Once the plunger is directly above the contents, flip the handle down to prevent further oxygen exchange & dramatically increase the shelf life of your coffee.
Small holds 250g Coffee | Height 10.5cm x Diameter 13cm
Medium holds 500g Coffee | Height 18cm x Diameter 13cm
Large holds 1kg Coffee | Height 20cm x Diameter 18cm 

Free delivery on orders over £25 🙌
Roasted fresh to every order 🔥
Dispatched next working day 📦
100% recyclable packaging 🟢
Delivery information
Roasted & dispatched the next working day with Royal Mail Tracked service.

£0 - £9 = £2.65
£9 - £20 = £3.35
£20 - £25 = £3.65
£25+ = Free UK Shipping
Join our coffee club
And get the newest coffees delivered straight to you every month!
How our subscribe & save works;
You have complete control...
Change products, delivery dates or cancel with the click of a button.
No unexpected deliveries or charges...
We'll send you an e-mail before every delivery in case you want to change anything.
10% off all orders...
We'll reward your commitment to great coffee with a 10% discount on every order.